Collaboration and Productivity
Inefficient processes and lackluster communication hinder team collaboration and productivity.
How We Help
Smarter tools for engaged teams.
Can you find documents immediately, or do you embark on a hunting expedition when you need them? Do the right people have access to the right projects—and each other—at the right time, even in this age of work-from-wherever? Don't stay mired in processes that don't flow.
A distributed workforce requires unique solutions for intuitive, functional collaboration and communication. From accessing documents easily to instantaneously sharing insights, the right tools make teams more productive and safeguard your data.
We're proud to help organizations thrive, and we'd love to tell you more.
What We Do
No prepackaged solutions. Just wide-ranging expertise and a passion for problem solving.
Our specialists look closely at your processes and current technology to build a solution that provides greater access, collaboration, clarity, and security, no matter your starting point. We leverage top-tier partnerships, collaborating with you toward the solution that supports your strategy.
Clients We Serve


We didn't have the experience to do it alone. Resultant took the time to understand our culture and who the City of Fishers was—what we were trying to accomplish—and then came right along with us, which is what allowed us to be successful.
Mayor Scott Fadness
City of Fishers
Meet your collaboration and productivity solutions team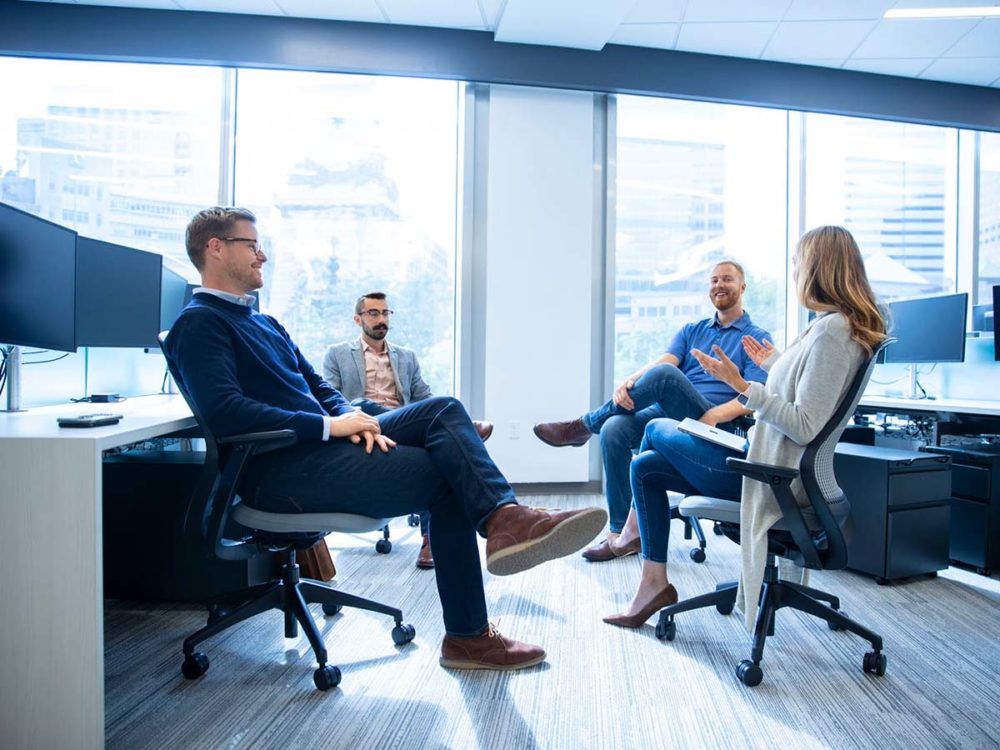 Connect
Find out what the right collaboration and productivity tools can do to make your work life easier.
Get connected. Get streamlined. Get results.
Hunting for documents. Endless back-and-forths to schedule meetings. Resorting to snail mail and faxes to obtain signatures. Obstacles to collaboration that require elaborate workarounds. Do any of these sound familiar?
When the tools you rely on aren't aligned with how your teams work, not only do you lose time, you risk losing sensitive data. Make connectivity reliable, quick, and easy, no matter where or how your teams work.
We work with you toward solutions that ensure accessibility, maintain permissions, and facilitate easy collaboration with
Secure, intuitive tools for immediate communication and seamless collaboration
Improved email and scheduling
Instant messaging that goes wherever your teams do
Secure file access from anywhere
Digital transformation is essential for organizations to stay effective and impactful in the speed of today's business. You'll find greater efficiencies no matter your starting point—whether you're ready to move to the cloud or improve your existing cloud functionality.
Because our experts have the universe of technology at their command, we work closely with you and your teams to match your business with the most effective options for communication, scheduling, file storage and sharing, security—and everything else your teams need to thrive.
Digital transformation begins with mindset. We know that change holds no value until your teams embrace it. We ensure a smooth transition by facilitating communication and training plans so your teams get everything they need to make their work lives easier and more effective.
Imagine your workflow…in a flow state. It's possible with the right partner.
Insights delivered to your inbox