SMB & Mid-Market Business
Inadequate technology, security, and data capabilities can prevent growth, create errors, and make operations unnecessarily difficult for your business.
How We Help
Stay vital with a partner who brings order from chaos
With your eyes on your strategy, finding time or objectivity to uncover technology and data gaps is nearly impossible. Our experts collaborate with you to streamline operations, increase productivity, and uncover and develop new market opportunities. 
Republic Services Finds Smarter Waste Management Solutions from Business Intelligence
We're proud to help organizations thrive, and we'd love to tell you more.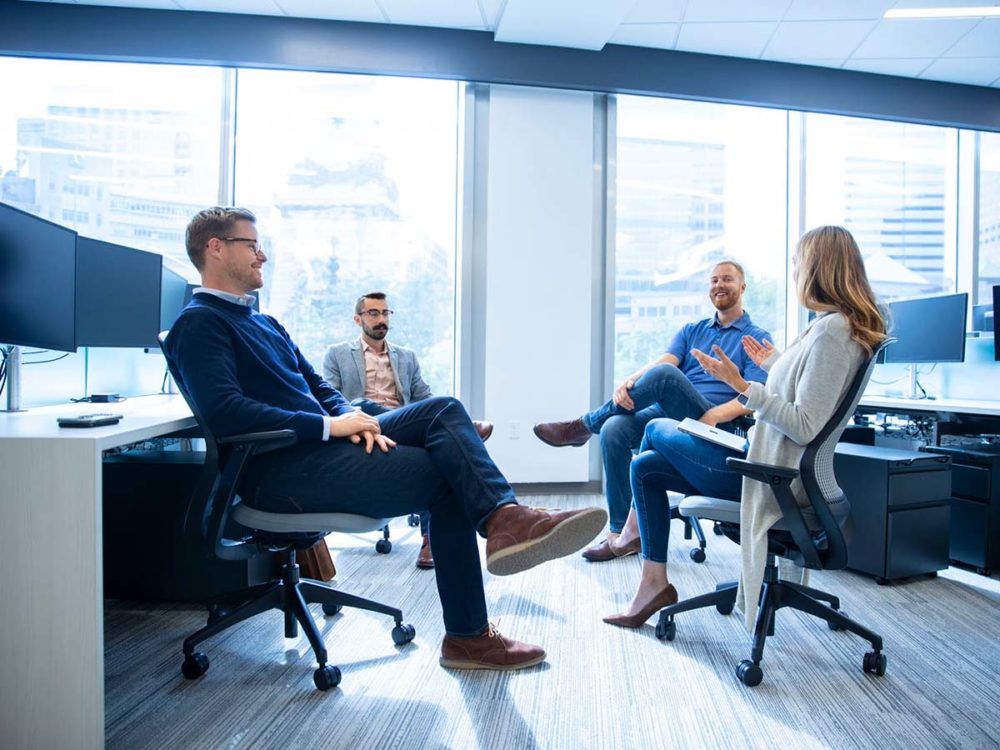 Connect
See how your business can achieve great outcomes with solutions uniquely tailored to you.
How's business?
It's a seemingly innocuous, rather vague question, akin to asking about the weather. And typical responses for SMB and mid-market companies tend to be related to sales volume. But really, how is your business? Are your employees happy and productive? Do you have a big-picture view that encompasses where you are now, where you're going, and how you're going to get there? Are your technology and data capabilities part of that strategy? Or are you putting off dealing with those things until some undefined tomorrow? 
Here's the thing: If technology and data aren't part of your strategy, your chances of thriving are small. They'll inhibit your progress if they're afterthoughts or necessary evils. And if you or your employees are getting bogged down in time-consuming processes, frustrated by a lack of tools and information that would make things simpler and easier or creating workarounds for systems that don't do what you want them to, then your tech and data need some attention. 
Technology and data inhibit your progress unless they're part of your strategy. What if a business intelligence assessment revealed how you could give the people growing your customer base effective tools at their fingertips, minimizing the time spent seeking information they need before they act? What if data analytics gave clear insight into what's working, what's not, and what would be likely to work in the future? What if your IT infrastructure and services were scalable, expandable, and capable of growing with you? 
A partner who takes the time to listen to you and deeply understand your SMB or mid-market business not just in terms of goals but in terms of actual boots-on-the-ground daily struggles can help you thrive. Together, we collaborate to build solutions to your current problems as well as a data and technology foundation that keeps you growing. We've been that partner many times over—empathetically, passionately, collaboratively—for SMB and mid-market companies. 
We work with businesses of all shapes, sizes, and stages of development. We evaluate and implement transformational strategies to boost productivity, uncover and develop new market opportunities, and streamline operations through our expertise in data analytics, technology, and digital-first initiatives. From holistic IT managed services to business intelligence all the way through digital transformations, your solutions are closer than you ever imagined. 
Insights delivered to your inbox