Multisource Service Integration
Rely on one technology ambassador to ensure all of your specialized services happen like they should.
How We Help
Could a multisource service integration partner be the difference between status quo and success for your organization?
Have your technology needs outgrown your current provider's skillsets? Do you have big growth plans but don't know what technology will be most supportive? Are you juggling multiple providers and wondering whether the headaches are worth the eventual payoff? Multisource service integration (MSI) may be your solution.
We're proud to help organizations thrive, and we'd love to tell you more.
What We Do
A streamlined approach to delivering your most effective technology solution.
Technology today is far too complex for any one partner to excel at everything you need, and managing technology vendors takes time away from effectively running your organization. Multisource service integration gives you one resource to oversee the full spectrum of your technology needs. You maintain control without having to get bogged down in day-to-day operations and integration.
Our passion for technology comes from seeing how it can make the difference between status quo and success. Unlike many other IT managed services providers, we're not tied to any one approach. Our mission isn't to apply just any solution but to find the one solution that will best help your people achieve your goals.
5 ways a multisource service integration partner helps your business thrive
Multisource service integration (MSI) means enlisting a technology partner who can sort through the details of managing your vendor relationships effectively. An MSI partner is a conductor for your technology orchestra, a general contractor for your business-building project.
Services
As your dedicated MSI team, we act as steward, strategist, and overseer of the high-performing technology ecosystem you need to achieve your organization's goals.
And now—we were just joking the other day—our technology really does run like our electricity, which was always our dream. Huge issues aren't taking us down, taking us out of productivity for hours on end. That started with our transition team, who met us where we were and helped us get up to speed.
Jenny Peters
Chief Strategy Officer, Damar Services, Inc.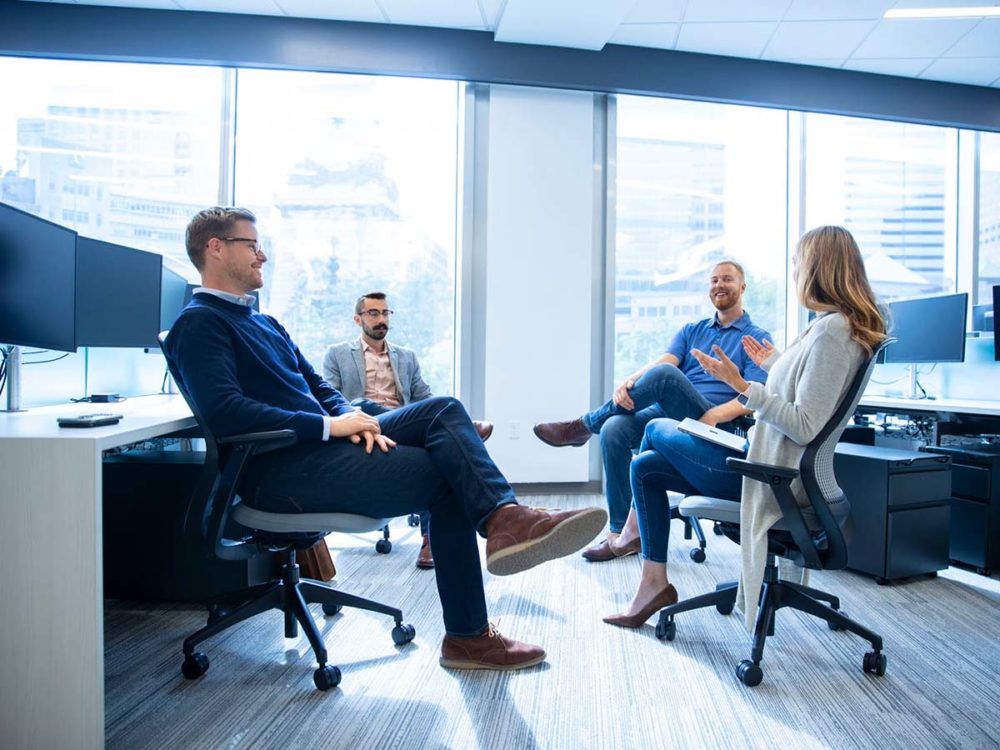 Connect
Learn how multisource service integration can supercharge your organization's mission.
MULTISOURCE SERVICE INTEGRATION: One representative for all your technology specialists.
The days where one technology provider could effectively handle everything your organization needs and depends on are over. As tempting as the idea is, no one provider can be the best at everything—technology is far too complex for that. Your organization still deserves the best. Even if you have robust in-house resources, there are places where your IT team can benefit greatly from outside expertise.
But who has time to seek out the best in every area of expertise, let alone manage those providers and make sure work done separately is goal-aligned and integrates seamlessly?
People are used to using contractors for home renovation projects. Rarely does the tile company also excel at plumbing or electrical work. While they may offer some adjacent services, those aren't their true area of expertise. When you hire a general contractor, you have the trust that their partners provide top-notch services and work well together. That's exactly the approach your technology needs today.
Multisource service integration gives you the best of all possible worlds:
One point of contact. Your multisource service integrator is the one responsible for sourcing, engaging, and managing all the best-in-class providers and ensuring they work together efficiently.
Flexibility. You retain veto rights. If something's not happening the way you want it, you can change how it's happening—or the company providing the service. Contract terms give you the flexibility to scale and meet new needs as they arise.
Peace of mind. Focus on your business while knowing your technology needs are integrated optimally and aligned with the direction you want to take your organization.
Insights delivered to your inbox