Not for Profit
Maximize technology resources cost-effectively with support from experts who get to know your mission and understand your teams.
How We Help
Like you, we're passionate about tangible outcomes that help communities thrive.
A nonprofit organization doggedly pursues its mission while supporting the teams, volunteers, and donors who make it happen—something that's far more achievable when your technology is pushing you forward instead of blocking your path. 
We work with you to build the solutions that support your work and assist with grant matching to help lower financial hurdles. 
Damar Services Partners with Resultant as True IT Partner to Serve a Growing Number of Clients
We're proud to help organizations thrive, and we'd love to tell you more.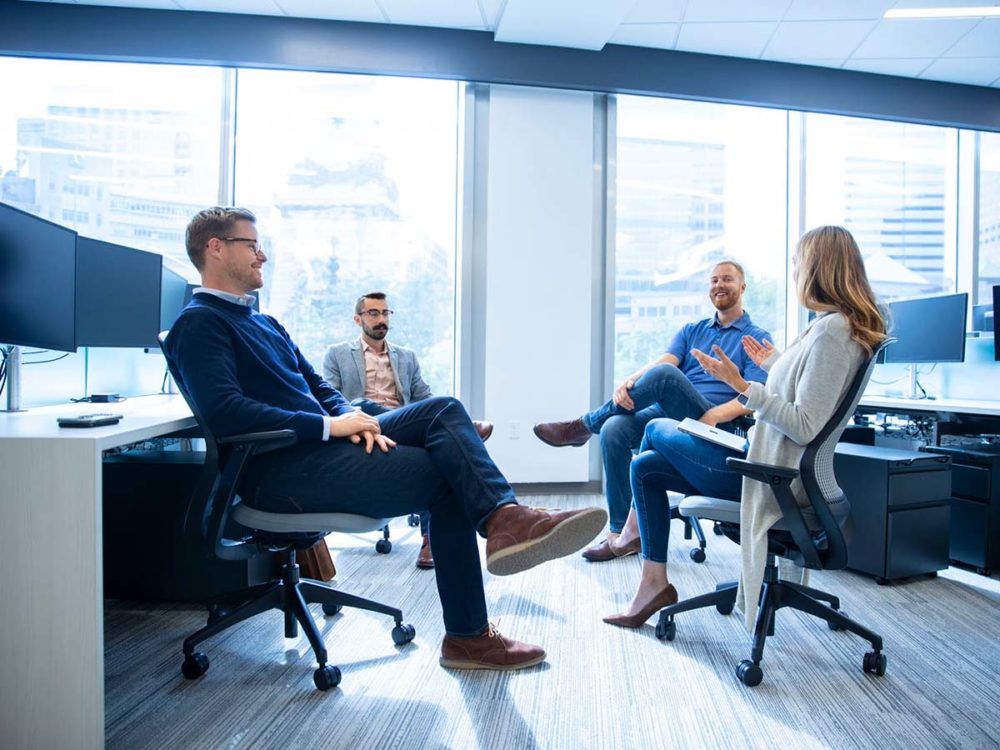 Connect
See how your not-for-profit organization can go further in achieving great outcomes.
Not-for-profit work brings unique challenges. We're ready to meet them.
Not-for-profit organizations exist to make people's lives better and improve our communities. It's a noble, challenging, in-the-trenches pursuit that can't be done effectively without solid business practices, meticulous funding and accounting processes, and first-class data and technology tools.  
If your data and technology ecosystem isn't part of the solution, it's part of the problem. Our passion is ensuring your organization's technology does what it should so you can keep your mind on your mission. 
Because of our deep expertise in not just data and technology tools, but in the not-for-profit world specifically, we're in a unique position to help match you with grants, leverage our partnerships to your advantage, and offer incentives—all to lower the financial burden of technology improvements so your organization can do its best, most meaningful work.  
You have people in need to serve; teams to inspire and manage; volunteers to recruit, train, and encourage; and donors to find, move to action, and inspire. Does your technology make this as seamless as possible? Or is it causing delays, busy work, and the need for more volunteers? Imagine how many more people you could serve with technology solutions that streamline processes and cut down time wasters. Data solutions that provide insight needed to better target both programs and potential donors. Staff that doesn't burn out from trying to metaphorically squeeze blood from a turnip. 
Like you, we're passionate about helping our communities and people who live in them. We take a tailored approach to client engagements that is as individual as your organization. 
Insights delivered to your inbox