Partners with Purpose
Resultant is a passionate team of active listeners, deep thinkers, and courageous problem solvers who come together to produce positive outcomes.
Who We Are
We're Resultant. Partner with us to see a difference. Join us to make one.
We're a modern consulting firm with a radically different approach to solving problems. Our team believes solutions are more valuable, transformative, and meaningful when reached together. Through outcomes built on solutions rooted in data analytics, technology, and management consulting, Resultant serves as a true partner by solving problems with our clients, rather than for them.
Our commitment to collaboration and empathy means we don't just deliver the best solutions to our clients—we deeply listen to them, understand their needs, and involve them in achieving a better outcome. We get there together, so by the end, our clients understand the solutions as deeply as we do, ensuring positive impact and lasting success.
Together, we partner with clients in the public and private sectors to help them overcome their most complex challenges, empowering our clients to drive meaningful change in their organizations and communities. 
Values We Live By
Our values don't just exist here on our website—our team lives them every day. They set us apart both in our process and the outcomes we achieve with our clients. Our values make us uniquely and purposefully Resultant.
We solve problems for people. Real people, with names. We don't solve problems for people the way we assume them to be or the way we wish them to be, but for the way they really are, with all of the hopes, dreams, good, bad, and messiness that make us all human. Every solution must therefore start and end with people. So that's where we start and end, seeking to intentionally and deeply understand the people for whom we serve.
Our clients bring us their hardest problems, not the easy ones. And the hardest problems hardly ever have a clear solution. At the same time, our clients trust us to get them to a better place. So, we are fearless in our desire to wade into the unknown, to innovate and create, and to persevere toward a transformative outcome for our clients.
We don't just have skills, we have crafts. We are passionate about the things we do. This drives a deep curiosity, learning, and improving not because we have to, but because we want to. It is a part of who we are. It is what allows us to make a bigger, more meaningful impact on the world.
We are relentlessly driven to help our clients thrive. We seek to deliver not just the activities they desire, but the outcomes they need. We don't just point at problems, we solve them. We own their challenges and opportunities just as deeply as our own, becoming a part of their team and delivering transformative change. We say the kind truth, identify the right path, and drive toward lasting outcomes.
We fundamentally believe that better ideas, better solutions, and better outcomes are created when we collaborate. Both with each other and with our clients. Diversity of thought, background, and expertise, brought together with common cause, will always drive better results. And we also know that to do this, we must operate with high trust and humility, a characteristic unique to Rezzers.
Services
Our mission is to help our clients, coworkers, and communities thrive—through these and other services.
We're proud to help organizations thrive, and we'd love to tell you more.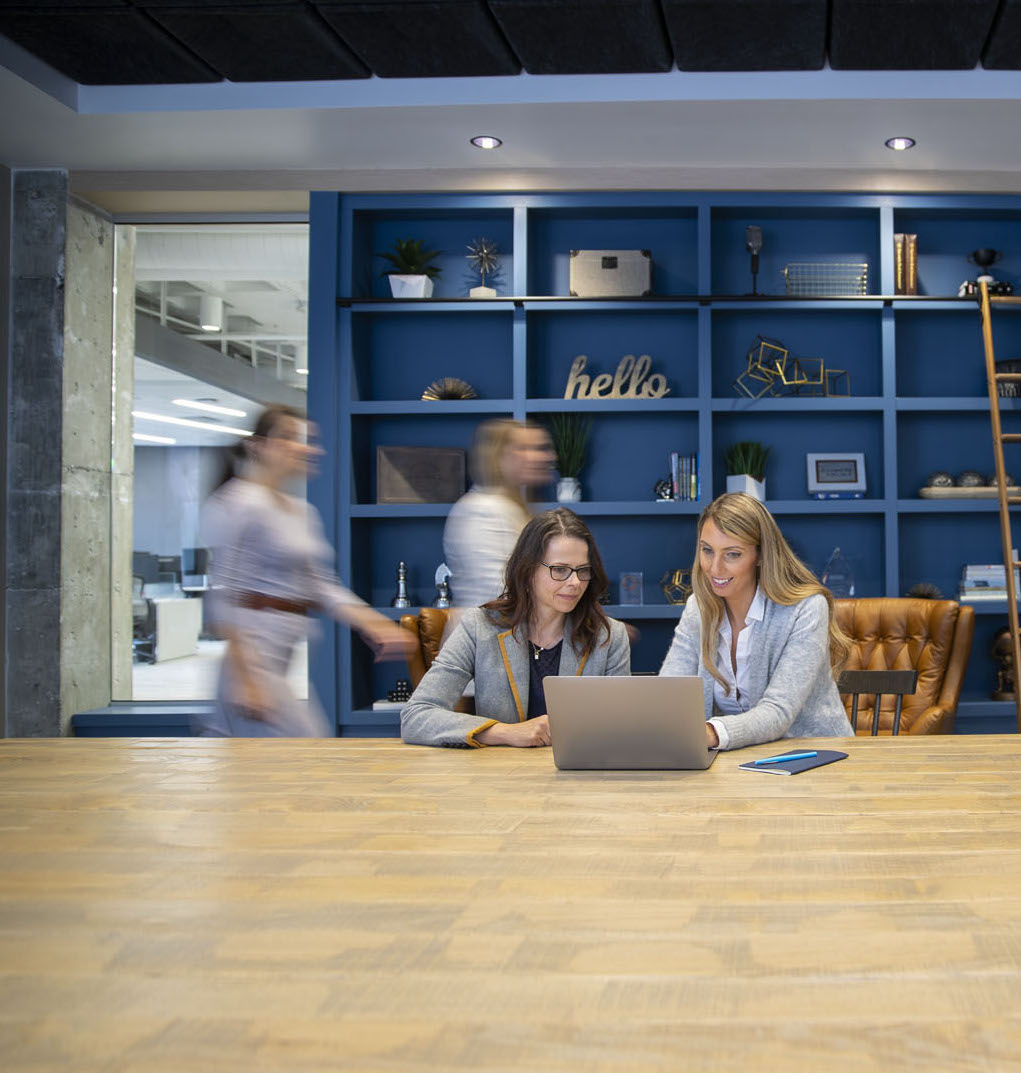 Where We've Been
Our History
Our story began in 2008 when a passionate group of problem solvers came together to form KSM Consulting––an IT advisory group on a mission to help our clients, coworkers, and communities thrive. Though we shared the KSM name from a former partnership, our team quickly forged an identity of our own, developing a groundbreaking approach to empathy-based problem solving that differentiated us in our industry.
For over a decade, our team has successfully partnered with clients in the public and private sectors to help them overcome their most complex challenges, creating better outcomes for people and organizations. Through growth and success, we've been writing our own story, all while staying true to our values.
But it was clear this story needed a title—one that embodied our team's unique approach to problem-solving and authentically represented our people. So, in 2021, after a collaborative and thorough process, we finally arrived at our new name: Resultant.
Insights delivered to your inbox