Solution Implementation
The technology and data solution you need isn't an endpoint. Smart solution implementation ensures it delivers now and down the road.
How We Help
Technology and data solutions can't reach their fullest value when people don't embrace them.
Implementations go sideways when people and processes get left out of the solution. We're not in the digital transformation business just to build technology and data solutions but to help organizations thrive. True progress and the best return on your investment depend on thoughtful project and change management support.
OCR streamlined reporting, billing, and case management processes for more than 800 staff and attorneys.
This was a multifaceted project with many moving parts. We wanted resources involved who were used to large-scale program management. That's where Resultant came in. We set a deadline thirteen months out. It not only had to be a specific day but a specific morning, and it had to be orchestrated from day one. We hit it that morning. That is impressive. It was a big milestone for our team, and Resultant played a critical role in ensuring it happened.
Steve Elliott
Former Chief Information Officer, State of Indiana Department of Workforce Development
We're proud to help organizations thrive, and we'd love to tell you more.
Related Capabilities
Our team delivers every phase of solution implementation, through these and other services.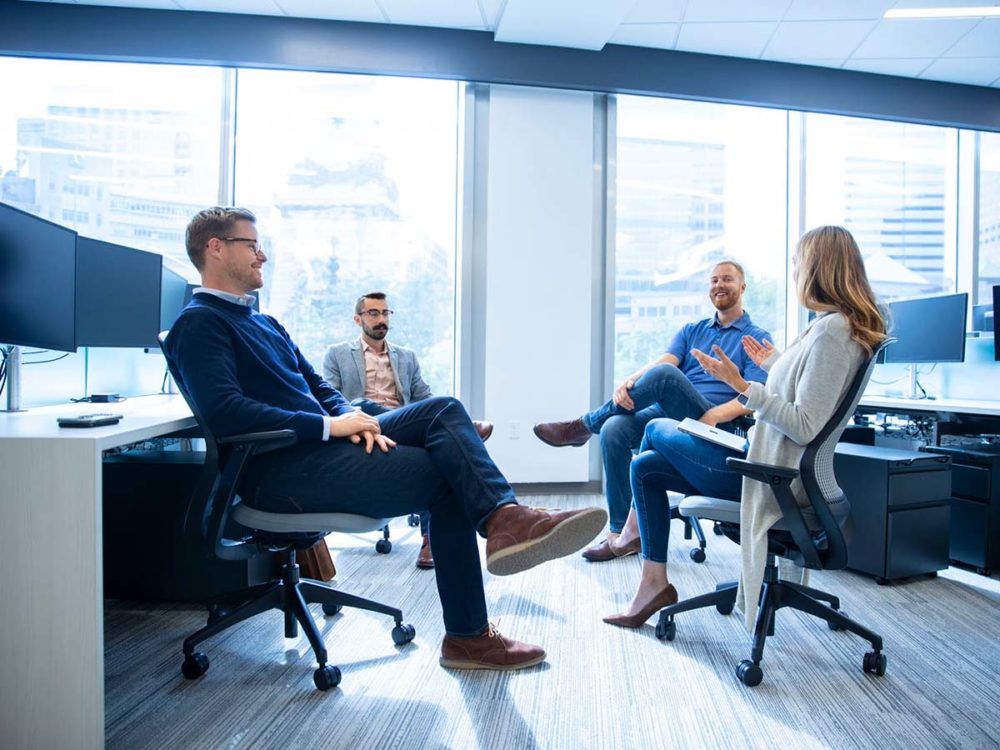 Connect
Find out how we help you start strong—or shift an implementation that hasn't gone as expected.
Digital transformation requires expertise from all angles. SMART SOLUTION IMPLEMENTATION IS CRITICAL.
On the surface, implementing a solution sounds like a great goal. One that will bring closure. Make life easier for all involved. But 70% of digital transformation projects fail, according to Forbes, and a big reason for that is the people part of solution implementation gets overlooked. The technology or data tool itself is expected to do all the heavy lifting. Meanwhile, teams become anxious about change, resistant, or frustrated by the learning curve they encounter.
That's not the only way projects go sideways, of course. Sometimes companies realize too late they've chosen a tool that doesn't quite meet their needs or a vendor who isn't living up to promises.
Our approach is to focus on creating real change for people. Which means technology and data can't lead the discussion; it's the people who'll be affected by the change that most need attention. We need to understand how they do their work, which workarounds they've developed to processes that no longer serve them, and what they need to function at their best.
We also understand that building a tool isn't enough. That's just the start of its value to your operation. Through meticulous planning and careful change management, we stand beside clients to ensure they not only get the solution they need but that they can utilize it to its fullest. We walk alongside each client to prepare teams before change happens, and sometimes we come into a project midstream to get it back into order. Either way, our experts deliver solutions that truly solve problems, because they're embraced by the teams who use them.
Insights delivered to your inbox