Financial Services and Banking
Business process automation to cover your tedious, error-prone tasks, reduce risk, and keep the competition at bay.
How We Help
Automate business processes to reduce your reporting timeline from months down to hours.
Strategic doors open once you begin automating processes for regulations like CECL and Call reports. Automation reduces risks of reporting errors, reduces costs, and frees up valuable team members to focus their energies on things that really matter. Removing tedious, time-consuming processes from your business equation opens up great possibilities for strategic initiatives.
Our cloud migration and integration experience plus our partnerships mean we can combine data platforms like Alteryx, Snowflake, Tableau, Power BI, and more to help you build the customized, unique solution your business needs.
50%
reduction in time spent on data prep
95%
reduction in errors during data prep
Our Partners and Products
We're technology agnostic. The platform you're most comfortable with? We have experts for that.
Resultant has been a great friend and partner to ANBTX for the past several years across a wide array of services and solutions including design thinking, digital transformation, data visualization, data migration, and data governance. As our organization has grown rapidly, Resultant has prepared and positioned us to handle the additional rigors of the increased regulation we are facing. We deeply appreciate Resultant's partnership and consider them a trusted advisor in the truest sense of the word.
Gail Mason
Senior Director of Technology and Engineering , American National Bank of Texas
Talk to an expert today about how our data services can help your financial organization go to the next level.
Use Cases
We're proud to help clients in the banking industry on their path to success.
Working with a Community Bank to Build Data Maturity (And a Lot More)
Business Process Automation and CECL Reporting
Data Compliance, Governance, and Privacy
Go beyond automation. We meet you where you are and help you with solutions that evolve as your organization thrives.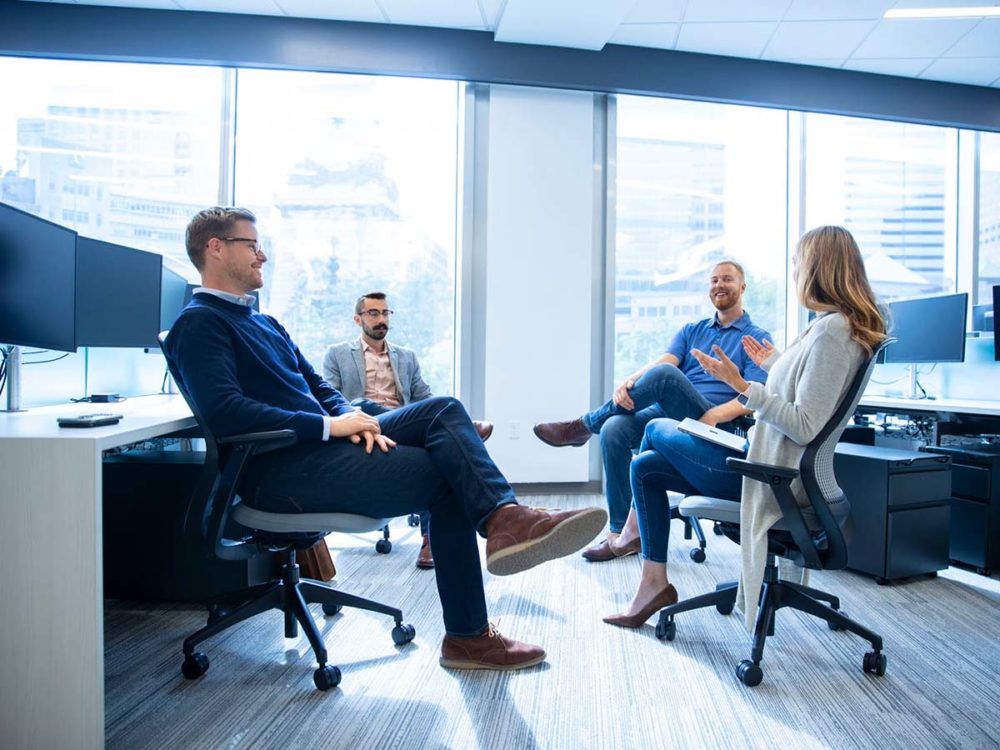 Connect
See how your business can achieve great outcomes with solutions uniquely tailored to you.
Financial services data analytics to take your business to the next level
Few industries deal with more frequent government regulation changes than that of financial services and banking. Current Expected Credit Losses (CECL) methodology demands specific accounting protocols, but what our experts love is that ensuring compliance opens up many avenues to further business strategy.
Manual data entry is going the way of the abacus: an interesting conversation point to marvel at former inefficiencies and opportunities for error. Any financial institution still executing reporting with manual data entry will have a tough time and probably will be surpassed by their competition. Here's why.
Entering data for financial services analytics manually takes a long time. It's tedious, time-consuming, and the perfect breeding ground for errors. Errors a bank can ill-afford when they're required by law to produce accurate reports. Automating these processes is more accurate and faster. It allows your financial institution to direct those efforts of valuable team members into more productive work; endeavors that really move the needle on where you want the organization to go.
And the analysis performed brings leadership never-before-possible insights—so fast they can incorporate related action into strategy now, not next year. If your banking organization can't get accurate, actionable insights quickly, how can you stay competitive with those who do?
A true partner will show you what's possible and be with you every step of the way. Contact a team member today to learn more about going beyond mere compliance.
Insights delivered to your inbox