Life Sciences
Get better insights and more time to act on them with high-quality data and process automation.
How We Help
When your work impacts quality of life for so many, there's no time to waste second-guessing your data.
Is your team overwhelmed by manually processing datasets, unreliable data, or unsuccessfully seeking data access? Move past cumbersome processes and data usability issues so you can focus resources on research and insights.
Unify data from multiple sources into one repository to build a single source of truth everyone can rely upon.
Automate business processes to free resources, ensure compliance and boost data accuracy and timeliness for deeper research and insights.
Democratize data by implementing a secure environment that makes it available to everyone needing it for improved analysis.
Implement data governance to ensure your data provides reliable results.
For a Global Biotechnology Company, Starting with Deep Investigation Brings Value to Data Quickly
We're technology agnostic. The platform you're most comfortable with? We have experts for that.
"(Our) Enhanced Research Environment (ERE) has created a new ecosystem where people can just come and do meaningful work. They don't have to worry about getting data sent to them or building their tools, they just log in and hit the ground running to produce meaningful results for their communities and Hoosiers across the state.
Owen Boberg, PhD
Data Scientist , State of Indiana Management Performance Hub
Talk to an expert today about bringing better data and better outcomes to your life sciences business.
Services
We meet you wherever you are in your data journey to ensure compliance, accelerate outcomes, and provide sustainable growth for your life sciences business.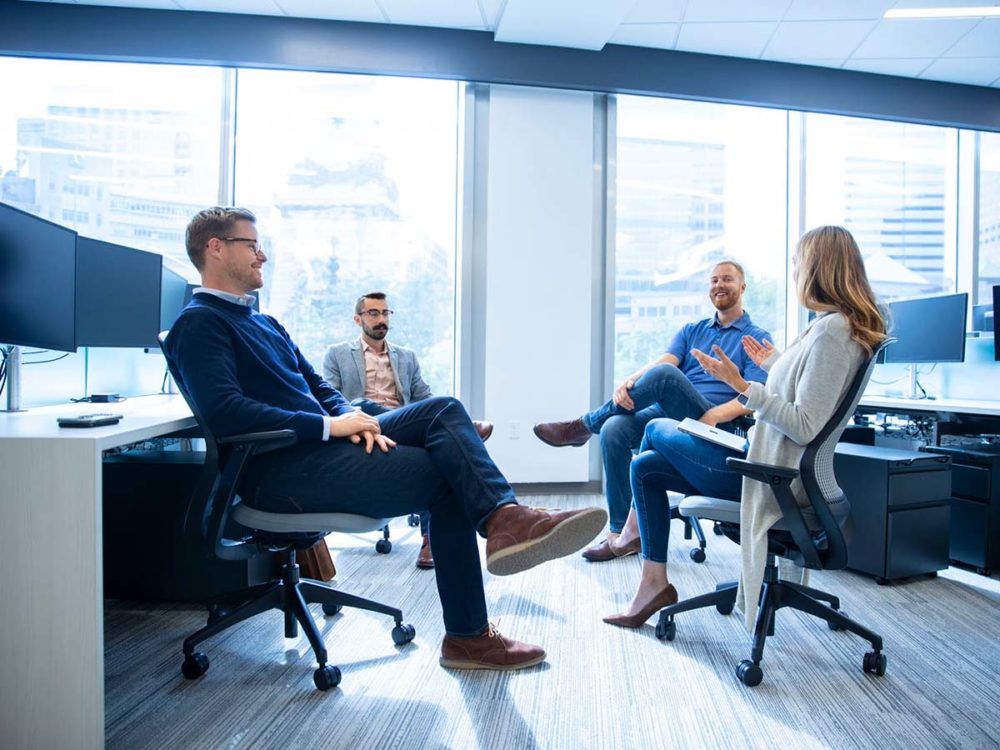 Connect
See how your business can achieve great outcomes with solutions uniquely tailored to you.
Your work makes a difference in the lives of so many. Let us help you make it easier.
Few industries have the immediate, daily impact on quality of life the way that the life sciences industry does. Cutting-edge research paves the way for new pharmacological therapies, biological insights, and treatments for both common and rare diseases. Hospitals are on the frontlines helping doctors and citizens navigate health crises. Caregivers in the field contribute priceless knowledge from one-on-one experience with patients.
All of this work can be made easier and more effective with the right technology solutions. Data accuracy, secure data sharing, unifying disparate data sources into one source of truth: Our life sciences consulting services help your business build the right data strategy and implement solutions to make your work easier and more impactful, resulting in outcomes like deeper research insights and streamlined workflows.
Compliance regulations constantly change in the life sciences field, and your technology must be able to accommodate those changes—even the unknowns lurking in the wings. We specialize in building agile, scalable solutions together with our clients. We believe solutions are more impactful and longer lasting when we arrive at them together.
Nothing lasts forever, but life sciences technology solutions that are built to be scalable from the outset will set your business on the path to sustainable growth. Your exceptional outcomes for improving quality of life depend on it.
Insights delivered to your inbox