Microsoft Power BI
Power BI turns unconnected data into interactive visualizations.
How We Help
We help organizations stay ahead of the curve with technology solutions that propel them toward their goals.
Integrating data analytics into strategy and process—and ensuring that information is accessible, easy to understand, and accurate—helps our clients take great strides toward their goals.
Microsoft Power BI helps organizations make data-informed decisions. Our team helps clients utilize this tool to improve data collection, integration, and analysis, and to put all that information at users' fingertips with a clear, intuitive dashboard.
We're proud to help organizations thrive, and we'd love to tell you more.
Decision-making and data-driven collaboration are essential for success. Microsoft Power BI supports organizational objectives by
Supporting advanced data services
Balancing simplicity and performance
Extracting business intelligence rapidly
Publishing reports rapidly
In addition, Microsoft Power BI integrates seamlessly with existing business environments, allowing the adoption of analytics and reporting capabilities. We help leverage this intuitive tool to easily embed interactive visuals in our clients' applications.
Why Resultant Leverages Power BI
For any client we work with, our process begins by truly and deeply understanding the problems that need to be solved. We ask a lot of questions to uncover your challenges and strengths and to meet you where you are so we can help you grow toward your goals.
For many clients, Power BI provides an easy-to-implement solution that integrates with other Microsoft tools, such as Azure, PowerPoint, Word, Excel, and Outlook. Teams can quickly gather, analyze, and explore critical business data and then integrate that information into their files. Microsoft Cloud App Security ensures Power BI is secure and keeps your vital information safe.
Power BI offers a wide array of capabilities for users. Integrating Power BI in mobile business devices reduces the added cost, complexity, and security risk of multiple solutions with analytic platforms that scale from individuals to the whole organization.
In addition, Microsoft Power BI can help organizations solve the following:
Keep data secure with industry-leading data security capabilities, including sensitivity labeling, end-to-end encryption, and real-time access monitoring.
Find and share meaningful insights with hundreds of data visualizations easily with built-AI capabilities, tight Excel integration, and pre-built and custom data connector.
Transform organizational data into rich visuals, extracting business intelligence for enhanced decision-making.
Utilize natural language interface and intuitive graphical designer tools.
Set up automatic data refresh and publish reports, allowing all employees to avail themselves of the latest information.
Resultant Harnesses the Power of Microsoft Power BI
Power BI comes with many cutting-edge technologies to enhance throughput. Seamless integration of Microsoft Power BI effectively solves the problem of data visualization and insight sharing across an organizations.
Power BI is distinguished with unique publication and distribution capabilities, and it easily integrates with other Microsoft products and services. Other features that make Power BI a highly sought app:
Ability to get insights quickly with an easy setup. No specialized training is required to use it. It also includes dashboards for Salesforce, Google Analytics, and Microsoft Dynamics.
Access to image recognition and text analytics, machine learning models, and integration with Azure Machine Learning.
Access from anywhere, making it an excellent option for businesses with many locations.
Related Services
Get the most value from your Microsoft ecosystem through these and other services.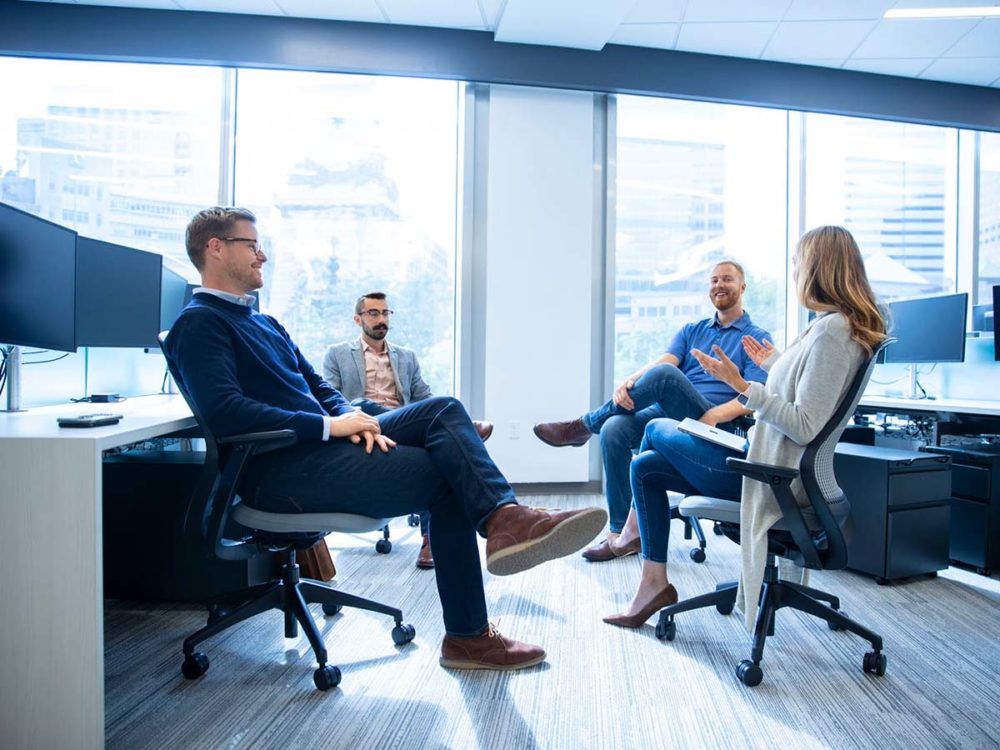 Connect
Contact us today to see how Power BI converts data into understandable visuals.
Insights delivered to your inbox