Financial Performance Services
Financial performance is part of everything you do—and vice versa. Our team partners with yours to help improve that performance from every angle. 
How We Help
Eliminate the obstacles preventing your organization from reaching its full potential with outsourced accounting services.
As your business develops, the financial processes, tools, and methods that once served you so well may begin to slow you down. Achieve your best financial performance by enlisting experts who can help you modernize and streamline operations.
Our team partners with yours to understand the unique needs and challenges of your organization. We ask a lot of questions and listen deeply to understand your organization as it stands now and learn where you intend to grow. We help you identify inefficiencies, find sluggish financial tools, and eliminate ineffective practices. We also help you identify new opportunities that can maximize your success. You get a clear plan for removing obstacles and unleashing your company's full financial potential.
Key Partnerships
We're proud to help organizations thrive, and we'd love to tell you more.
What We Do
Where you stand determines what you see. Our objective, insightful team helps expand your perspective to improve financial performance.
Assessment
We start each outsourced accounting project by taking a close look at your culture, goals, and financial systems and processes to get a complete sense of where your organization stands and where you want it to go.
Strategy
In collaboration with your team, we design a strategy roadmap that details priorities, timelines, and budgets. Your roadmap is thorough enough that you can pursue it yourself or continue with the support of our team.
Implementation
Bringing your strategy to life depends upon getting the right financial tools in place—and ensuring your teams embrace them. We help you through the process, from software selection to training.
Related Capabilities
No matter which processes or tools your business relies on, better efficiency means better financial performance.
ERP Software Selection

The right ERP system supports efficient processes, ensures strong and accurate financial data, and integrates business functions related to financial performance. Our team works with yours to find the best option.  

ERP Implementation 

No business can rely on strategy, decision-making, or day-to-day business management decisions without accurate, accessible data—and success or failure often comes down to how well you make decisions.

Quickbooks Online Conversion 

Find the customized solutions that support your processes and make QBO most effective for you, including Power BI dashboards to visualize your financial information and support easy data-driven decision making. As an Intuit QuickBooks Online partner, we're more than ready to help you make your move.  

Outsourced Accounting Services 

Safeguard the time you spend building your business by relying on a team of experts for your IT, accounting, and payroll functions. Find peace of mind from expert support that keeps you on track and helps you grow.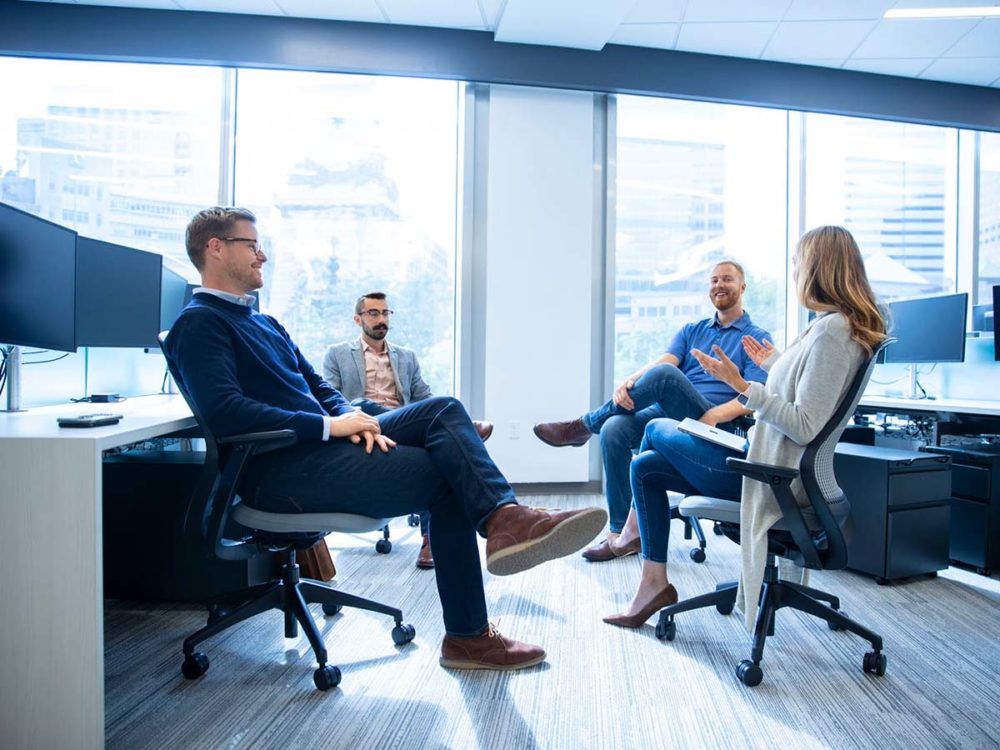 Connect
Find out what an objective team of experts can do for your financial performance.
Are you too close to your organization to see the whole picture?
It happens all the time: Leaders get so focused on details that seeing opportunities for better financial performance get lost in the day-to-day grind. Bringing in a neutral expert can make all the difference. A partner who melds technology and financial acumen brings exponential benefit, and you can take that to the bank.
Our team helps you do more with what you already have, identify gaps in your processes, and select the software that best supports your operations and ensures your financial reporting is accurate, fast, and accessible. We help clients identify their strengths and opportunities, and then we help them strengthen their financial operations through services like QuickBooks Online conversion, outsourced accounting, and ERP software selection and implementation.
It's not easy bringing in a partner to help improve your financial performance. Feels a lot like opening the ol' kimono, we know. Our team works from a position of empathy. They're born helpers who listen carefully, take on your problems as their own, and work collaboratively to solve them.
Insights delivered to your inbox