Corrections Learning Management
The single greatest deterrent from recidivism is education. Google and Resultant have built a scalable, customizable learning management system that frees administrators from manual processes and uses Chromebooks to securely connect offenders to the programs and resources.
How We Help
Transform education programs and outcomes for offenders with Google and Resultant
Offenders face a much greater likelihood of recidivism when they lack the tools to reintegrate into society. Traditionally, the logistics and expense of building an effective education program have presented a daunting challenge for prisons. Our partnership with Google and our expertise in data analytics have the potential to change outcomes for the offender population.
The MDOC is proud of the progress we have made in providing those incarcerated with innovative programming to further their success. This partnership with Resultant and Google is a transformative investment that puts Michigan at the forefront of correctional education technology.
Heidi Washington
Director, Michigan Department of Corrections
The Solution
Replace manual processes and bring greater engagement with the first secure, scalable, cloud-based education solution for prisons.  
Our partnership with Google has produced an entirely innovative approach to prison education:
Experienced technology, education, and Google-certified specialists work with you toward a customized solution.
Platform is highly secure, using best-in-practice security protocols that can be leveraged in other states.
Chromebooks deliver cost-effective, secure access.
Adaptable content library and instruction expands access and is ADA compliant and ESOL-ready.
Digitized progress and participation journey brings visibility to administrations and post-release digital record access to offenders.
Our team builds and delivers a tailored training program for your staff and instructors, empowering them to create, deliver, grade, and retain their own customized course material.
We're proud to help organizations thrive, and we'd love to tell you more.
Go Further
Reduce recidivism by matching learning opportunities with risk.
Prison education programs become most effective through advanced data analytics. Our proprietary recidivism risk indicator tool helps states understand which subgroups of offenders are most likely to recidivate and which programs will reduce their risk of returning to prison.
Using data aggregated from several state agencies, leaders can optimize funding by matching specific offender characteristics to the educational programming most likely to impact their lives and keep them from returning to prison.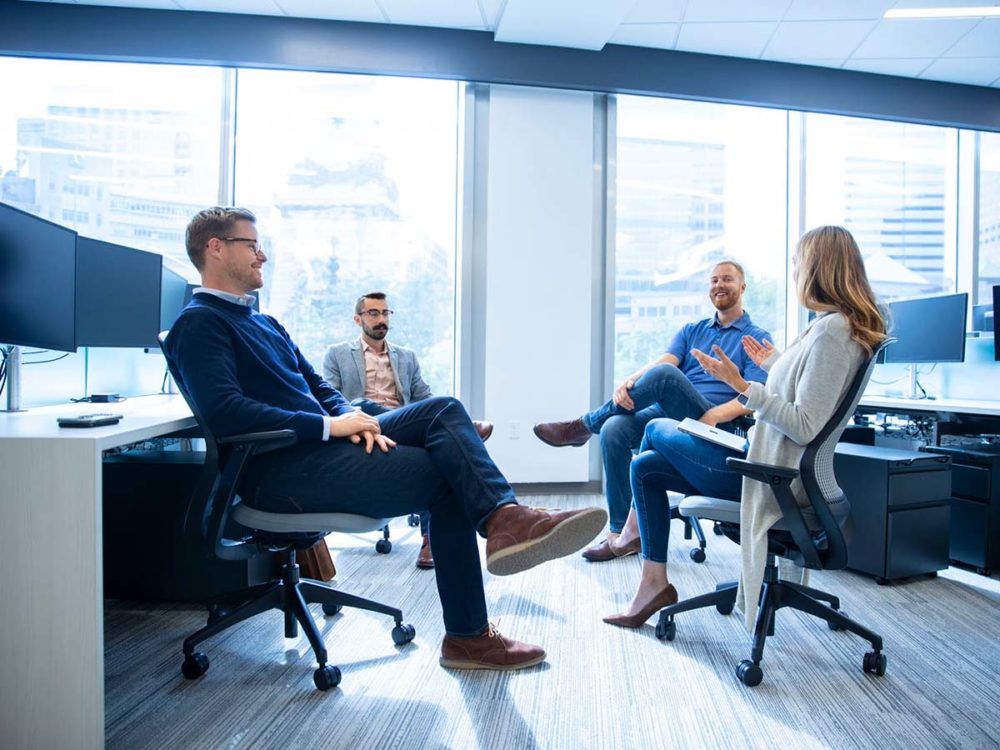 Connect
Talk with a specialist about the potential for your prison education program.
Insights delivered to your inbox