Microsoft Outlook
The industry standard business application for email, contact management, and calendaring. Stay in touch. Stay connected. Stay in sync—in the office, on the go, and wherever business takes you.
How We Help
Resultant strives to deliver transformative results to our clients.
Proper integration of Microsoft Outlook in businesses and organizations helps them seamlessly managing contacts, emails, calendars, tasks, documents, and file sharing.
The challenge of integrating Microsoft Outlook into a system can be daunting. Our experts help integrate Outlook so that our clients can benefit from action-oriented messaging as they've never experienced it.
We're proud to help organizations thrive, and we'd love to tell you more.
Microsoft Outlook Use Cases
For many of our clients, Microsoft Outlook is a critical tool for staying competitive and propelling their organization forward. Microsoft Outlook helps businesses organize functionalities like group scheduling, email, task management, and file sharing. Through Microsoft Outlook, devices can be optimized with the following features:
Protection through proven Microsoft tools
Automatic deactivation of harmful links that have malware, phishing scams, or viruses
Data encryption through admin-regulated rules or by sender
Detection of ransomware and recovery
Why Resultant Leverages Microsoft Outlook
We understand the importance of mail clients for the growth of every business. Our solutions are informed by experience and a tested and trusted approach. As collaborative partners, we strive to offer the most innovative tools that align with each organization's business objectives. When leveraging Microsoft Outlook, the deployment provides:
The ease of scheduling room meetings with team members
Enhanced connectivity among every member of the organization
Access to calendar features
Today, many businesses face the daunting challenge of choosing the best mail client. Failing to make the right choice could seriously hamper the growth of an organization, causing unnecessary difficulties and presenting configuration challenges. The best mail client fosters the growth of a business by making the internal mailing system easy. Microsoft Outlook can dramatically enhance the emailing system in our clients' organizations.
The built-in search bar that finds specific tools, inboxes, emails, and other mail-user services provides a good user experience. Outlook is user-friendly and easy to navigate. It's equipped with tools and features organized into self-explanatory categories that mail users find easy to navigate. In addition, Outlook provides calendars that enable businesses to schedule and track tasks with reminders so that goals can be achieved by their target date.
Outlook's services are easy for end-users to navigate. Clients who leverage the tool also gain the following additional benefits:
Access to Outlook's services from multiple devices
Improved security and protection services
Improved productivity in the emailing system
Easy integration across email, contacts, calendar, and Microsoft 365
Resultant Harnesses the Power of Microsoft Outlook
Clear-cut communication among employees is essential for any successful operation. Microsoft Outlook helps manage email more efficiently with the following features:
Flagging and Categorizing Tools
With Microsoft Outlook, you can flag emails you need to revisit or follow up on so that you aren't overwhelmed by the deluge of emails coming into your inbox daily.
Email Scheduler
Microsoft Outlook gives you the ability to schedule emails, meaning users can draft and schedule an email to go out at a target time.
Calendar Sharing
You can share your calendar with your coworkers, saving time when scheduling meetings. Instead of going back and forth trying to figure out their availability via email, you can take a peek at their calendars.
Related Services
Get the most value from your Microsoft ecosystem through these and other services.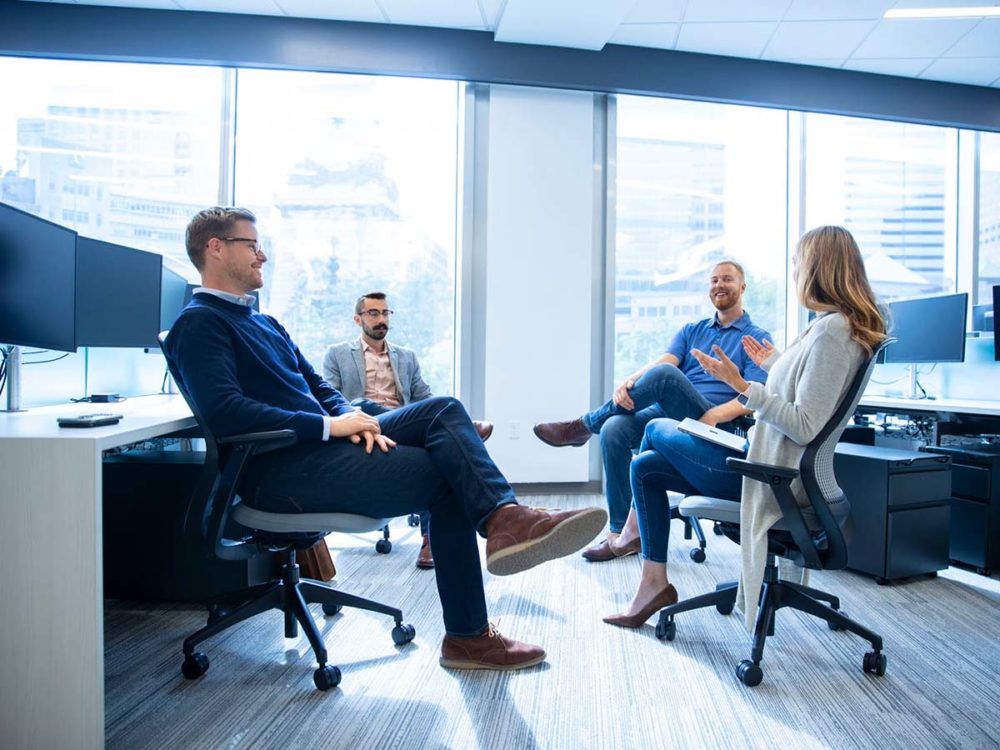 Connect
Contact us today to learn more about what Microsoft Outlook can do for you and how to deploy it successfully.
Insights delivered to your inbox