Windows Autopilot
Windows Autopilot is a collection of technologies used to set up and pre-configure new Windows devices, enabling your IT team to efficiently manage your computing assets from initial deployment to end of life.
How We Help
Resultant takes a radically different approach to consulting.
We're fearless problem-solvers, empathetic collaborators, and people-focused technical experts who take our clients' problems on as our own. And we don't stop at the first or easiest solution but diligently work with our clients toward the solution that helps them thrive.
For clients seeking to manage the lifecycle of Windows devices, we often recommend Windows Autopilot. Deploying, managing, and retiring these devices takes diligent effort and oversight. Windows Autopilot makes the process much more manageable and plays a big role in our transformative technical solutions.
We're proud to help organizations thrive, and we'd love to tell you more.
Exploring Autopilot Use Cases
Through Windows Autopilot, Windows devices can be managed using:
Windows Update for Business
Microsoft Endpoint Configuration Manager
By combining Azure Active Directory (AD) and a mobile device management (MDM) solution, your Windows devices are ready to be used without intervention from admins. Using smart pre-configuration, you can create all necessary policies and configurations in Microsoft Intune and set it to an Autopilot profile. All Windows devices under that profile will then have those configurations and policies automatically applied through the cloud.
By employing MDM solutions that work with Windows Autopilot, you can load mobile devices with the necessary apps, documents, and configurations. Additionally, your organization can automatically add devices to various directories by integrating Windows Autopilot with Azure AD. The self-deploying mode automatically joins your company's Azure AD tenant and performs all MDM enrollment with Intune.
Windows Autopilot enables users to:
Join devices to Azure Active Directory or Active Directory (via Hybrid Azure AD Join)
Auto-enroll devices into MDM services (Microsoft Intune)
Maintain complete control of Administrator account creation
Customize OOBE content specific to the company
Create and auto-assign machines to different configuration groups based on the device's profile
Why Resultant Leverages Windows Autopilot
If you're using tools that are not aligned with the way your team works, you lose time and potentially lose sensitive data. Windows Autopilot prevents this and offers several more benefits.
Assists in deploying devices on a large scale
Windows Autopilot allows your organization to deploy many devices with little interaction from an admin, reducing time needed to configure and deliver devices.
User assignment is automated
Your employees can register their enrolled devices with Windows Autopilot using their Azure accounts. This means reducing the time required to distribute apps and content on devices.
Eliminates need for OS imaging and deployment
Microsoft Autopilot allows admins to make sure devices are set up with the proper configuration, apps, and content, reducing time needed for OS imaging.
Branding is customizable
When configuring Windows Autopilot on devices, admins can rebrand the log-in screens with the logo for the organization, custom texts, and a banner. This provides the device user with a customized OOBE (out-of-the-box experience).
The Benefits to Our Clients
We've all experienced the challenge of giving devices to employees: between initial deployment and retirement, IT has spent hundreds of hours setting up the device, troubleshooting it, repairing it, policing it, and decommissioning it. In 2019 alone, small businesses spent billions on IT (Small Biz Trends, 2020), an unnecessary portion of which went to practices like configuring new users and instigating remote work procedures. This old way of managing company devices wastes resources.
It's also not secure. In 2021, 69% of SMBs experienced a loss of sensitive data due to security breaches (Windows, 2021). Breaches are unacceptably common and cause the customer and employees to lose trust in the business and other potential costs like legal fees, shoring up security, and investigations.
After connecting the device to a network, the critical driver and Windows zero-day patch (ZDP) updates are automatic and complete. This ease of use makes the product employee-friendly for even the most technologically novice.
When making edits in different portals, Autopilot can easily:
Display all changes to profiles created in Intune
Synchronize profiles
Display changes to profile assignments
Synchronize profile assignments
Display changes to the device list
These don't have to be points of pain for your business. Windows Autopilot automates, secures, and streamlines the whole device management process, moving it to a cloud-based system that increases device life expectancy, improves worker efficiency, saves company resources, and prevents problems.
Resultant Helps Harness Autopilot's Capabilities
One of the primary challenges IT admins face is provisioning and deploying Windows 10 devices needed by their workforce. Windows Autopilot simplifies the management of these devices with the following:
One-time setup
Deployment of a Windows 10 device involves activation, configuration of the activation settings, creating user profiles, deploying required apps and profiles, and device configuration. A one-time setup automates the activation and user assignment processes.
Automation of corporate resource deployment
When you incorporate Windows Autopilot with an MDM solution, your admins will be able to make sure apps and documents are distributed to the enrolled devices at one time. You can ship machines to employees without intervention from an admin.
Oversight of admin user accounts
Restrict users from creating local admin accounts on devices using Windows Autopilot. Only the IT department has control over the admin permissions on the devices.
Related Services
Get the most value from your Microsoft ecosystem through these and other services.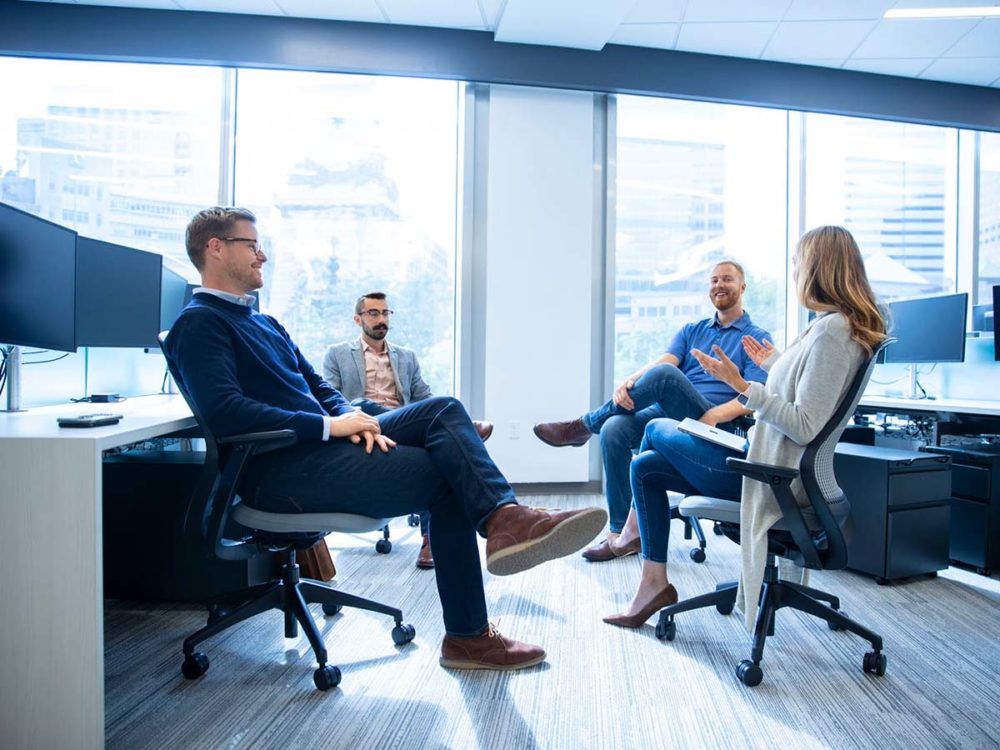 Connect
Contact us today to learn more about what Windows Autopilot can do for you.
Insights delivered to your inbox