Government
Challenging problems are even more so when populations depend on you—and expect their government to function like an online retailer. Building technology and data solutions alongside an experienced partner makes it all a lot simpler.
How We Help
We exist to solve problems and bring great outcomes for local, state, and federal governments swiftly, effectively, and on budget.
No two problems are the same, but working alongside experts who understand the public sector makes reaching your unique government services solution easier. Our team is as invested as you are in building a solution that improves lives and work.
We'll help you design a measurable blueprint for success to improve outcomes for citizens, help define policy while navigating regulatory mandates, and empower your social services agencies to accelerate delivery of better results.
We're proud to help organizations thrive, and we'd love to tell you more.
When the world shut down, the public sector had to think outside the box—quickly—to deliver critical services to constituents. Our work with state longitudinal data systems enabled communities to have better virus risk management practices, giving better health outcomes.
The CARES Act and subsequent related bills provided funding for states to address economics around child care and education in particular, and many state leaders still find themselves in an unprecedented situation: having a large amount of money to appropriate effectively within a specific time frame. We've helped state and local agencies with this fiscal stewardship by digging deeply into their needs, finding and building effective solutions, and providing transparency to their constituents about these government expenditures.
Services
We help local, state, and federal government clients do more with these and other services.
Go Further
Find out more about the outcomes our local, state, and federal government clients have achieved.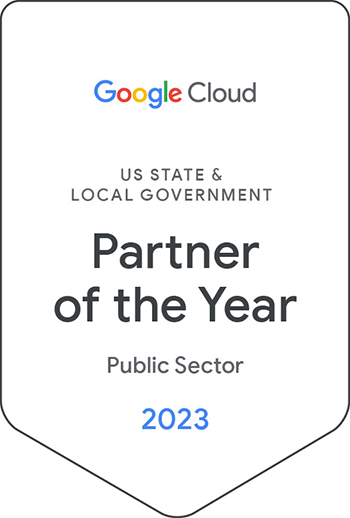 Google Cloud Partner of the Year
Award-Winning Results
Our work with clients like the Ohio Department of Rehabilitation and Correction, the Colorado Department of Public Health and Environment, and the IRS earned us recognition as 2023 Google Cloud Public Sector Partner of the Year. Learn how we can help your agency make a real difference.
Podcast
Leveraging Data to Modernize the Public Sector
Data projects in the public sector are often complicated, but that doesn't mean they aren't important or should be postponed. In this episode, we explore the challenges of data-driven leadership in the public sector. Along the way, you'll learn ways to navigate the complex environment and still achieve meaningful, cumulative progress to leverage data more effectively and drive better outcomes for citizens.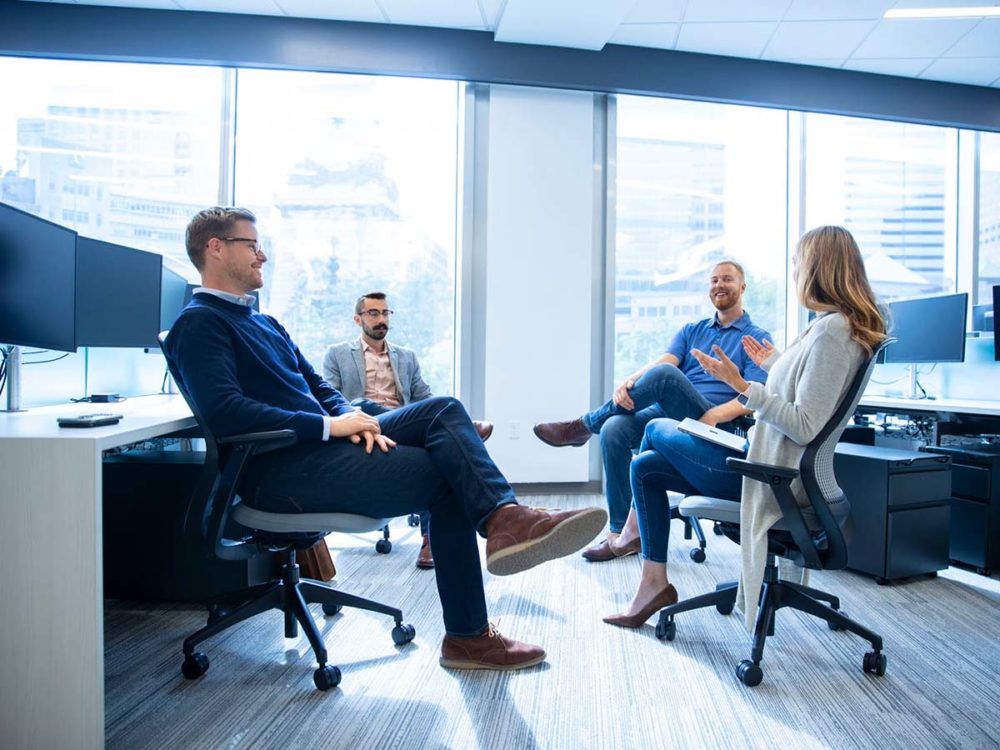 Connect
Find out more about how we help federal, state, and local governments achieve great outcomes.
Government at Every Level
Resultant works with federal, state, and local governments to provide data and technology consulting that supports digital transformation. Which means we're in the thick of it—now, as consultants and, for many of us, in the positions we held in our former lives. Our technical experts have experience not just in assisting a broad range of governments and agencies but have spent years working within those organizations. They learned how to navigate your world, the particular joys and frustrations it offers, and the realities of serving citizens. They experienced the struggles of intense public scrutiny and the arduous realities of regulatory hurdles. And, yes, they also know about entrenched viewpoints and sometimes just as entrenched technology.
They get it. All of it. And they are passionate about building innovative technology and data solutions that rise above common problems. Well, as many as they can: Public scrutiny may be unsolvable. Making everyone happy remains elusive in every sector.
What we do have is this: An empathetic team who listens hard, guards resources closely, has the tough conversations, and watches each project like a hawk so that problems never reach that "red alert" stage. Issues are addressed and solved while they're still in the "just slightly off kilter" stage. All that on top of empathy and deep expertise leads to creative solutions for complex problems—and better outcomes for citizens.
If the pandemic taught us anything, it's that there's always one more unknown unknown lurking, and best practices to prepare as much as we can for it serves everyone well. Leaders today recognize the need for IT solutions for government including cybersecurity, cyber resilience, and government cloud migration.
Technology changes are daunting all by themselves, and even more so when you mix in the complexities of federal, state, and local governments. Government IT consulting provides experts to guide you through the process—experts whom you don't have to indoctrinate into your world because they come from your world.
From early childhood learning to national security and defense, our expert leadership will help you implement solutions that work.
Insights delivered to your inbox