Court Modernization
Achieve efficient, consistent justice administration court performance with accurate data and reporting.
How We Help
Unify Case Management Systems in a Data Warehouse for Accurate Insights
Accurate reporting is key to administering justice efficiently and consistently, but case management systems were never designed for this level of complex reporting—a challenge amplified when relying on the multiple, disparate systems of separate judicial branches.
Unifying case management systems in a data warehouse breaks down silos between systems and provides a single source of truth. It's the foundation for analytics and visualization that shed light on trends, gaps, and actionable insights.
Modernizing your court's approach to case management gives timely performance oversight; informs decision-making for better, more efficient court operations; and streamlines reporting that could impact funding—quick improvements along the way to the ultimate goal of enabling all citizens equal access to justice.
What we do
Case Management Data Modernization
With deep public sector expertise, our experts adapt trial court operations data models and established framework solutions to help you reach meaningful results quickly—regardless of your existing case management platform. You get:
Unified case management system data
Advanced analytics capabilities
Simplified reporting to governing bodies
Proactive backlog monitoring
Data visualization dashboards
Financial transparency and funding availability
Transition to NODS national court data standard
Automated document processing
Program and process evaluation
The solution
Court Modernization Brings Quick Results
California County Court
An enterprise data warehouse unified three disparate, siloed case management systems to share data and give an accurate overview of entire court performance. Advanced analytics capabilities help court employees make data-driven decisions to manage caseloads. Simplified, accurate reporting fulfills state Judicial Branch Statistical Information System (JBSIS) requirements, which also impacts funding.
State Judicial Council
We built a statewide data warehouse containing modules for pre-trial process, state reporting requirement data, and traffic adjudication/ability to pay data. Data stored is read-only, allowing counties to maintain ownership of their data while enabling statewide analytics on case-level data. Counties have business intelligence and visibility into the council's analytics.
State Court Administrative Office
We designed and implemented a statewide data repository utilizing National Open Data Standards (NODS) to ensure future viability and confidence in data quality and consistency. It sources data from 16 disparate case management systems from 58 courts, allowing the state access to granular county data to create accurate reports.
It also provides all geographic areas of the state access to technology resources they might not otherwise have.
We're proud to help organizations thrive, and we'd love to tell you more.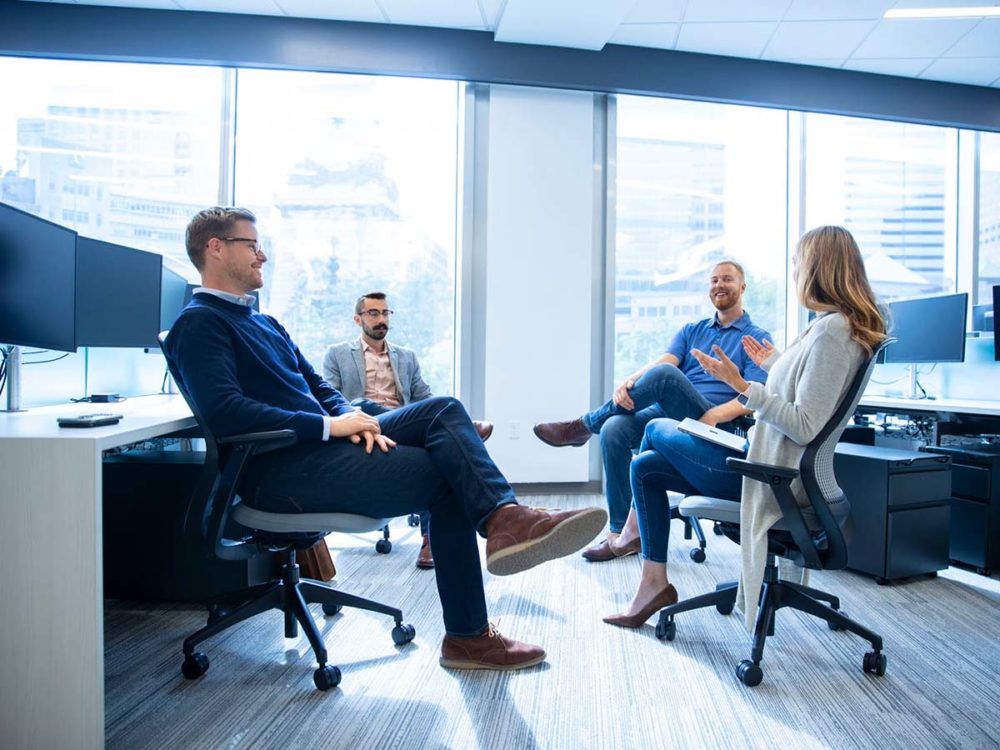 Connect
Talk with a specialist about the potential for your prison education program.
Data Warehouse Implementation Clarifies and Improves Court Performance
The data problem facing courts today grew organically, as is the case with most long-standing organizations. Technology solutions were put in place as needed, but those needs evolved far faster than the ability of tech—or government budgets—to meet them. Now, most courts are left wrangling with multiple, disparate case management systems. The systems can't share information for a clear overall picture of court performance. They can't execute complex reporting of the level that would provide insights to help courts operate more efficiently.
Meanwhile, the National Center for State Courts (NCSC) has published the National Open Data Standards (NODS), a data standard that many states are adopting for easier reporting that when used in conjunction with a data warehouse can be used for insights that can identify gaps in services and operations, evaluate pre-trial treatment equity, help manage and prioritize caseloads, and spot trends and plan resources accordingly.
No matter which case management platforms your court currently uses, our experts can design and implement a data warehouse that unifies those systems and gets them talking to each other to start clarifying overall court performance. It lays the foundation for building whatever custom analytics solutions your unique challenges demand. And, because we have a proven framework for this process with other courts, your time to value is much faster than you might imagine. Talk to one of our court experts today.
Insights delivered to your inbox