ERP Software Selection
Enterprise resource planning (ERP) software is the financial heart of your organization and can ease your way forward or hold you back. We help you find the right option.
How We Help
A well-implemented ERP supports efficient processes, ensures strong and accurate financial data, and integrates business functions.
Maybe you're struggling with separate systems, outdated processes, and a reporting gauntlet that leaves you gasping at the end of each month. But the prospect of finding and implementing software that makes it easier sounds worse than the status quo. Our team ensures you get the system that serves your needs, and ensuring your ERP platform aligns with your business is a process of its own.
We help you prioritize what you really need to provide the most value for your business, balancing priorities like reporting, system integration connectivity, and cost. An organizational readiness assessment not only helps you set priorities but shows where you'll most need to focus change management to ensure a successful implementation. Working with experts who've walked others through the process gives you peace of mind and a quicker route to ROI.
We're proud to help organizations thrive, and we'd love to tell you more.
Finding the ERP software that helps you thrive begins with careful evaluation.
Identify challenges
What's working and what's holding you back in your current software? We work with your teams to determine where their frustrations and strengths lie.
Design a solution
From long experience and industry partnerships, we help find the product that best aligns with your priorities, teams, and business strategy.
Implement thoughtfully
We don't suggest a software solution and call it a day but design a holistic program that ensures successful implementation and training.
Related Capabilities
Ensure your organization has all the tools it needs to support financial performance.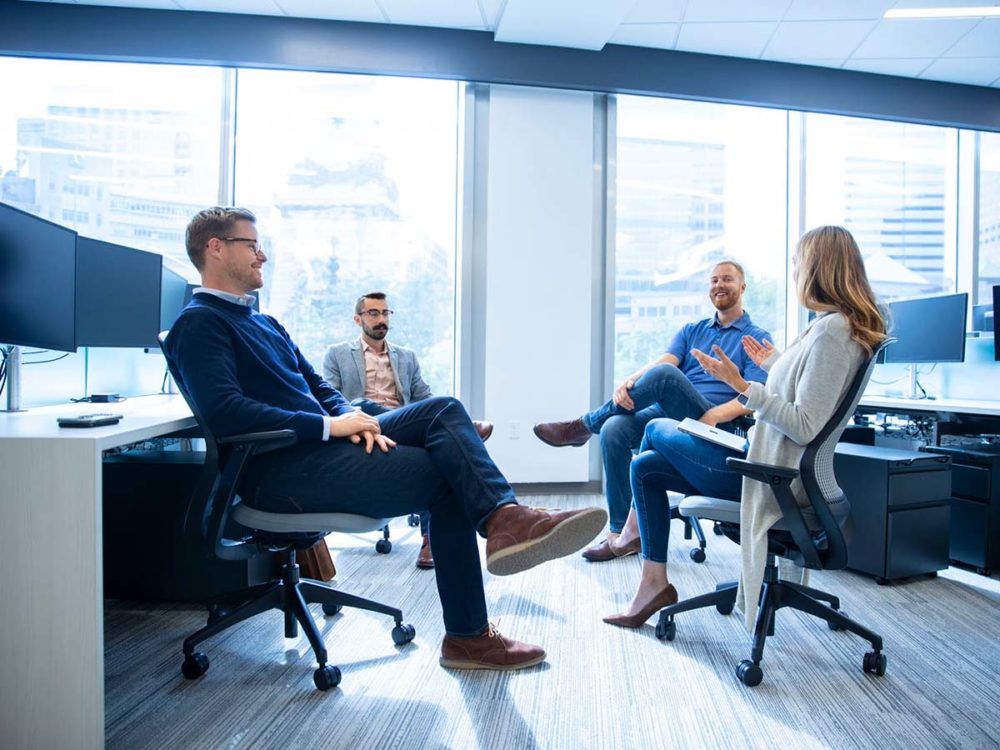 Connect
Talk to our team about how the right ERP can improve decision-making, cut waste, and boost organizational productivity.
Moving from legacy software to an ERP platform that truly supports your organization is worth the effort—and doesn't have to be disruptive.
Thinking about how to align an enterprise resource planning system is kind of our thing. Which we hope is a relief to you. You can do what you do, and we'll figure out how to match software to your business and way of working.
Successful software selection requires more than industry expertise but collaboration, listening, and empathy. We start by asking a lot of questions to help you determine what you really need from your ERP. We map all the systems you're working with now and how your teams are using them. We help you figure out your priorities and balance important elements like reporting requirements, system integration connectivity, and cost.
You end up with the software that's going to best support your strategy, but we don't stop there. We work with you to create a holistic implementation plan so that you get the change management and training that ensures your implementation's success. It sounds daunting now, but you'll see the difference in less than 100 days. And, in our experience, wonder how you ever got along without your just-right ERP platform.
Insights delivered to your inbox