Student Experience Analytics
Build a successful student experience through data-driven insight—and drive recruitment and retention.
How We Help
In a precarious environment for recruiting and retention, better data analytics builds university brands.  
The admissions and graduation data you rely on is essential, and it's only one part of a bigger picture that helps students—and their universities—thrive. Tailoring marketing and fundraising efforts around your data strategy is a good start; a truly great data strategy goes beyond recruitment and improves retention with advanced and predictive analytics that encourage students toward academic and career success.   
Our education and data experts help clients leverage analytics tools that enable them to do more than refine enrollment and recruiting efforts. We help schools go further by identifying the most productive markets for prospective students, optimizing scholarships to efficiently convert students, addressing early signs of academic struggle, and guiding students toward a successful academic and career path. Their success builds yours.  
We're proud to help organizations thrive, and we'd love to tell you more.
Use Cases
The Power of Student Experience Analaytics
Make the most of eLearning.
Leverage the student performance data made possible by online classes and eLearning tools, and get a fuller view of each student's experience from admission to graduation.  
Spot trends and allocate resources.
When universities lean on advanced and predictive analytics to track student progress, academic intervention becomes more effective, student learning styles can be effectively accommodated, and actionable data provides insight for improving curricula and enrolling a diverse student body.  
Scale without losing touch.
With more data than ever, the right tools and advanced analytics enable universities to maintain a personal touch and close recruiting gaps as they chart their most effective path for growth.  
Meet your student experience analytics team.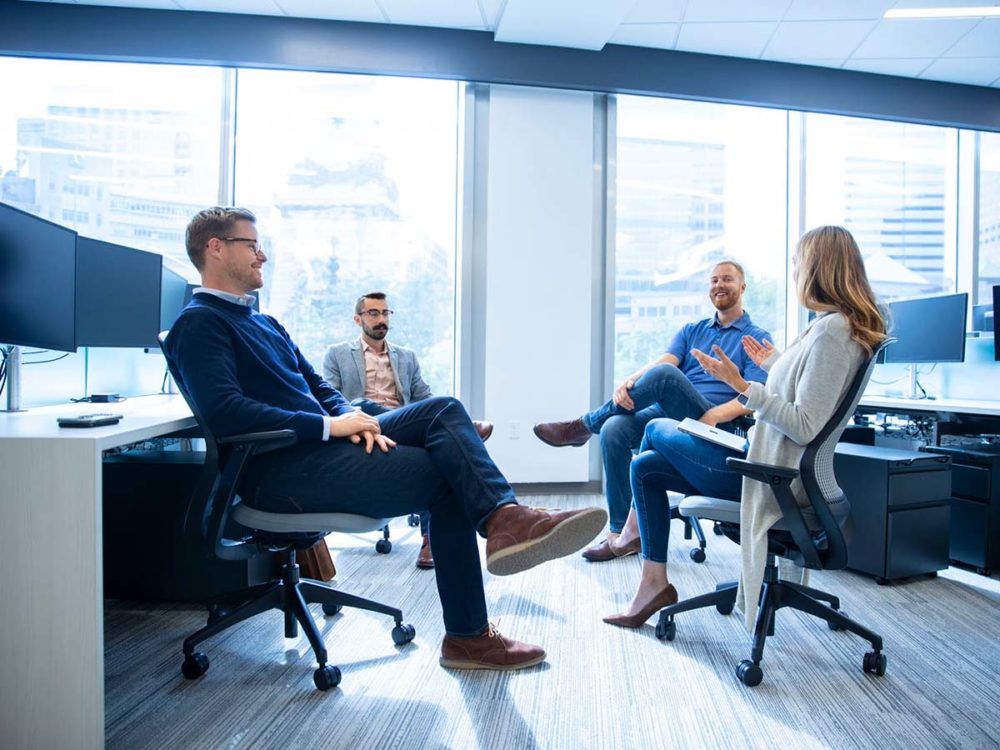 Connect
Go beyond recruitment and retention. Find insight in the full student experience.
Recruit students and support them effectively with advanced data analytics.
What happens between first college visit and second semester can make all the difference between whether a student graduates or falls through the cracks—and starts a ripple effect that can help or harm your recruitment efforts. Advanced data analytics gives you the insight that helps you encourage student success and thrive in an increasingly competitive environment. We help colleges and universities refine enrollment and recruiting tactics, identify the most productive markets for prospective students, and optimize scholarships to efficiently convert students.
And after all those efficiently recruited students arrive, we work with clients to keep them around with tools that help students find their most appropriate career path, guide them toward the major that aligns with their skills, or pivot after academic struggle.
Find a lot more of what you need to thrive—and create the student experience that builds your brand. Getting a full view of academic performance, health and well-being, extracurricular activities, and a range of other factors makes the difference between dropout rates that deter new students and graduates who are your best advertisement.  
Insights delivered to your inbox